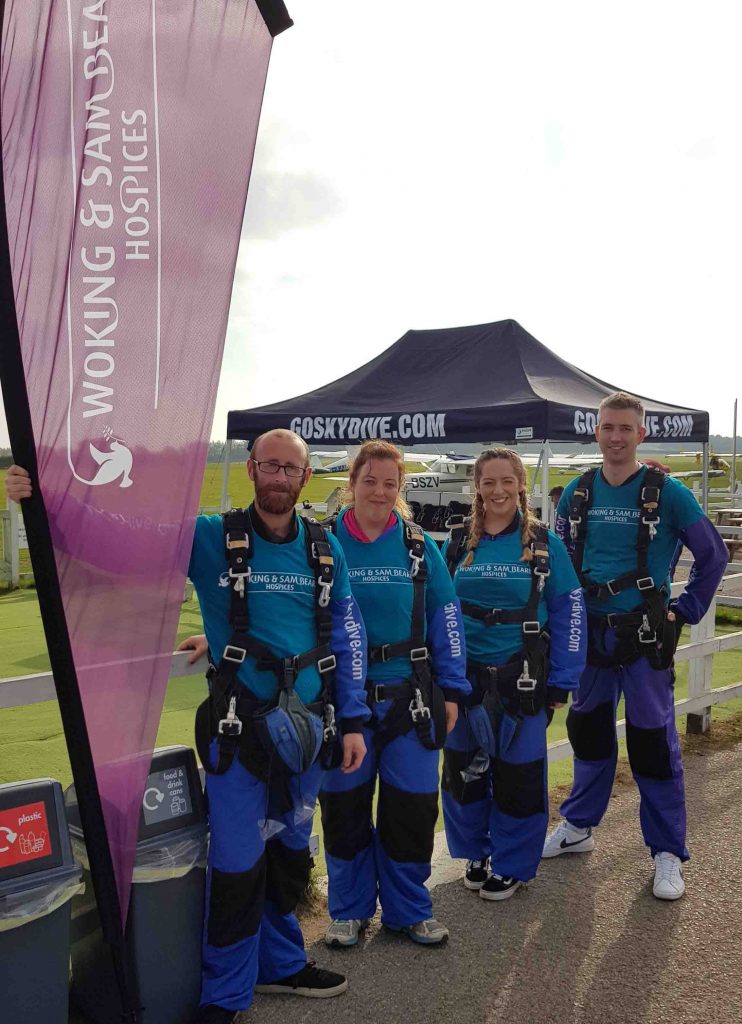 Brave Funeral Arranger Louise Jarrett has plunged more than 10,000 feet during a skydive to raise funds for Woking Hospice.
Louise, who works at Woking Funeral Service, took part in the adrenaline-fueled jump over Salisbury and has raised over £650 for the hospice, which provides holistic care for patients with progressive advanced conditions that are life limiting.
She said: "It may have been one of the scariest things I have ever done but I have always wanted to do something for charity. I thought that as a skydive is such an amazing once in a lifetime experience, so why not.
"I feel a great sense of pride to have raised £650 as it is so important to help the hospice continue to provide vital care and support to families in and around Woking."