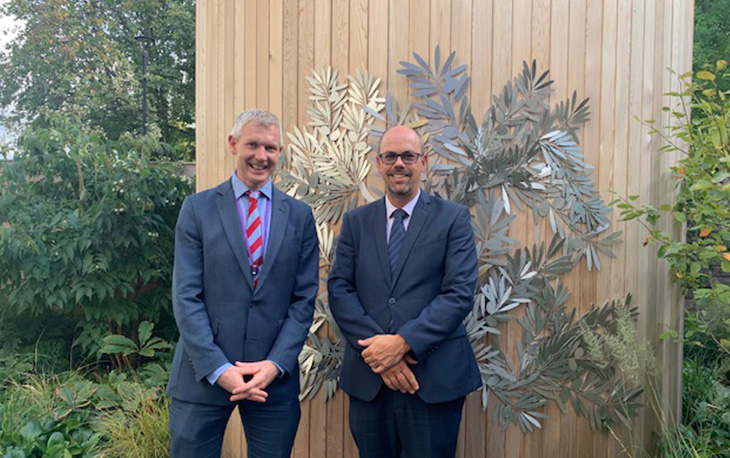 Woking Funeral Service has given bereaved families the opportunity to ask friends and relatives for online donations to charities, raising an incredible £148,000 for the local hospice.
Funeral Director James Ray noticed families received less traditional donations like flowers, preferring to ask for donations to charities and often with a connection to their loved one. Woking Funeral Service therefore began offering the service to enable their clients to ask guests for online contributions to Woking & Sam Beare Hospices via a MuchLoved donation page.
James said: "We've seen donations go from around £100 in a collection box at the end of a funeral service to £1,000 online."
Woking Funeral Service has raised over £250,000 for charities since the scheme was started by Funeral Partners five years ago. £148,000 of the donations has gone to support the great work of Woking & Sam Beare Hospices.
The quarter of a million pounds raised makes up 15% of the Funeral Partners' £1.5m raised by clients and loved ones from branches across the country for various charities, which is the highest of any branch.
James said: "We always make sure families are aware of the MuchLoved service and many decide to use it. We promote it in the funeral order of service and also send the link for families to distribute to those who can't attend the funeral.
"I've seen Woking & Sam Beare Hospices work relentlessly to improve the quality of life of those with life-limiting illnesses. It's easy to see why we and so many of our families choose to support them."
Phil Wormley, Director of Fundraising at Woking & Sam Beare Hospices, said: "It is an incredible amount of money Woking Funeral Service has raised for us over the last five years.
"Without support like this from local businesses we simply would not be able to continue to provide our specialist care to our patients and their families across North West Surrey."
The branch has also printed programmes and provided memory trees for the hospices' annual Light up a Life service remembering deceased loved ones, which will be planted from the end of November.
Phil said: "We would like to give a huge thank you to Woking Funeral Service for making Light up a Life 2019 look and feel special."