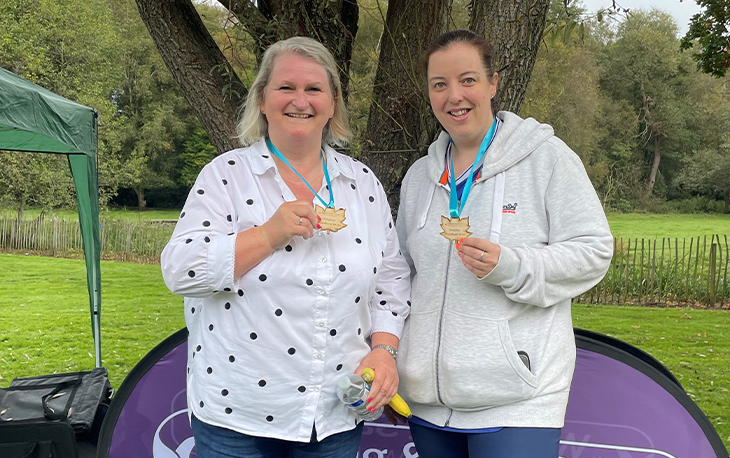 Funeral Arrangers Louise and Della completed the 5-mile Woodland Walk for Woking & Sam Beare Hospice on Sunday 17th October.
The Hospice Woodland Walk was set against the beautiful backdrop of wooded and wetland areas that took Louise and Della from McLaren Park, across Fairoaks Airport, to Heather farm and onto Horsell Common.
Here are the very proud ladies sporting their unique Woodland Walk Medals.