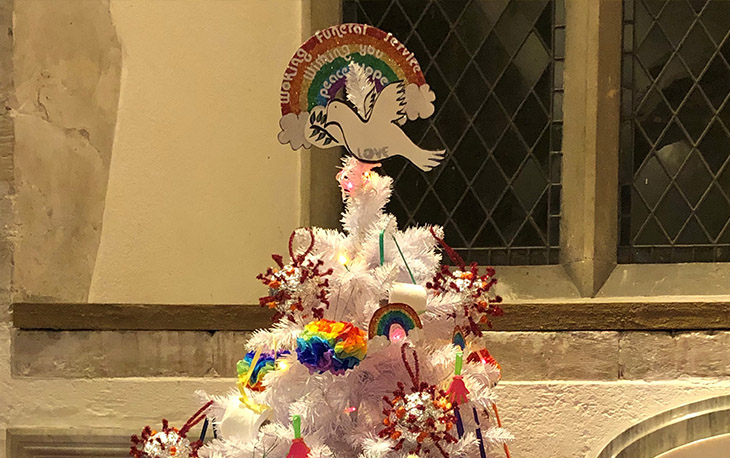 Festive trees of many designs and sizes delighted visitors to St Peter's Church in Old Woking on the weekend before Christmas.
The church ensured strict Covid-19 health and safety precautions were in place so they were able to stage this much-loved biennial community event.
There were 28 entries for the festival, mainly from church and community groups and also from families.
More than 70 family groups toured the trees over the weekend, as carols played in the background with a simultaneous collection for the Woking Hospice charity and the St Peter's fabric fund.
Visitors voted for their favourite tree and Woking Funeral Service was second with its tribute to the NHS.